Summer 2017 Calendar of Events
The Workshop For Intercommunal Study has completed its first year of courses! We are excited to carry this momentum of critical questioning and collective thought into the summer time with a variety of events!
May
Wednesday, May 24 – Workshop Research Presentation Series: "Saxapahaw and the New Company Town."
Politics After Catastrophe seminar participant Rachel Cotterman presents her master's research about the history of Piedmont textile mill villages and the striking parallels between historic company towns and contemporary rural development projects in the neoliberal era.
June
Wednesday, June 21 – Workshop Research Presentation Series: "Black Optics, Black Geographies, and Legacies of the   Republic of New Afrika" Presented by Dr. Willie Jamaal Wright
The Republic of New Afrika (RNA) is a Black revolutionary nationalist provisional government formed in Detroit, Michigan, in the wake of the city's 1967 rebellion. Its goal is to establish a nation-state for New Afrikans in five states (LA, MS, AL, GA, SC) among the former Black Belt. Scholars such as Christian Davenport suggest—using the RNA as an e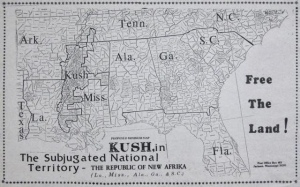 xemplar—that "repression kills social movement organizations." Grounded in Black geographies and a Black spatial imaginary this presentation will argue that such portrayals erase the ways in which black political formations persist in a world of tremendous anti-black violence. My findings indicate that the RNA lives, and that due to instances of police oppression and the natural maturation of political thought and praxis, its initial objectives morphed into new spatial and political forms. This research study is based on 12 months of multi-site fieldwork conducted in Detroit, Michigan and Jackson, Mississippi, semi-structured interviews, participant observation and archival methods.
Wednesday, June 28– Film Screening and Discussion: American Revolutionary: The Evolution of Grace Lee Boggs (Dir. Grace Lee, 2014)
Time: 7pm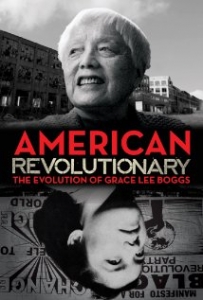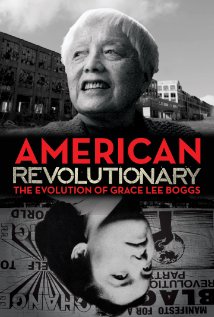 Join the Workshop for a film screening in celebration of social activist, philosopher and warrior of freedom Grace Lee Boggs' Birthday!

August
Date: TBA  Workshop Book Discussions: Through the Eyes of Rebel Women: The Young Lords, 1969 – 1976 By Iris Morales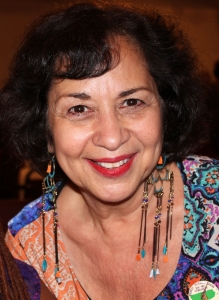 Join us for a skype discussion with political militant, intellectual and leader of the Young Lords, Iris Morales.
"Written and Edited by Iris Morales THROUGH THE EYES OF REBEL WOMEN: The Young Lords, 1969- 1976 is the first book about the experiences of the women members — a "story within a story" told from the inside out. The Young Lords Organization emerged in New York in the late sixties to fight poverty, racial and gender inequality, and the colonial status of Puerto Rico. Women in the Young Lords organized to build a people's movement and fought the "revolution within the revolution" believing that women's equality was inseparable from the society's progress as a whole."
Date: TBA – Workshop Book Discussions: Zealot: The Life and Times of Jesus of Nazareth by Reza Aslan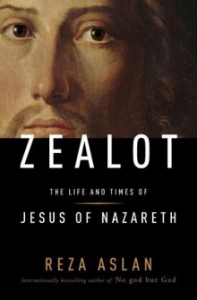 Zealot: The Life and Times of Jesus of Nazareth is a historical account of the life of Jesus, which re-examines Jesus as a political figure, dedicated liberation.
Sunday, August 13 – Film Screening and Discussion: Cabralista (Dir. Ana Lucia Ramos Lisboa, 2005)
Time: 6pm